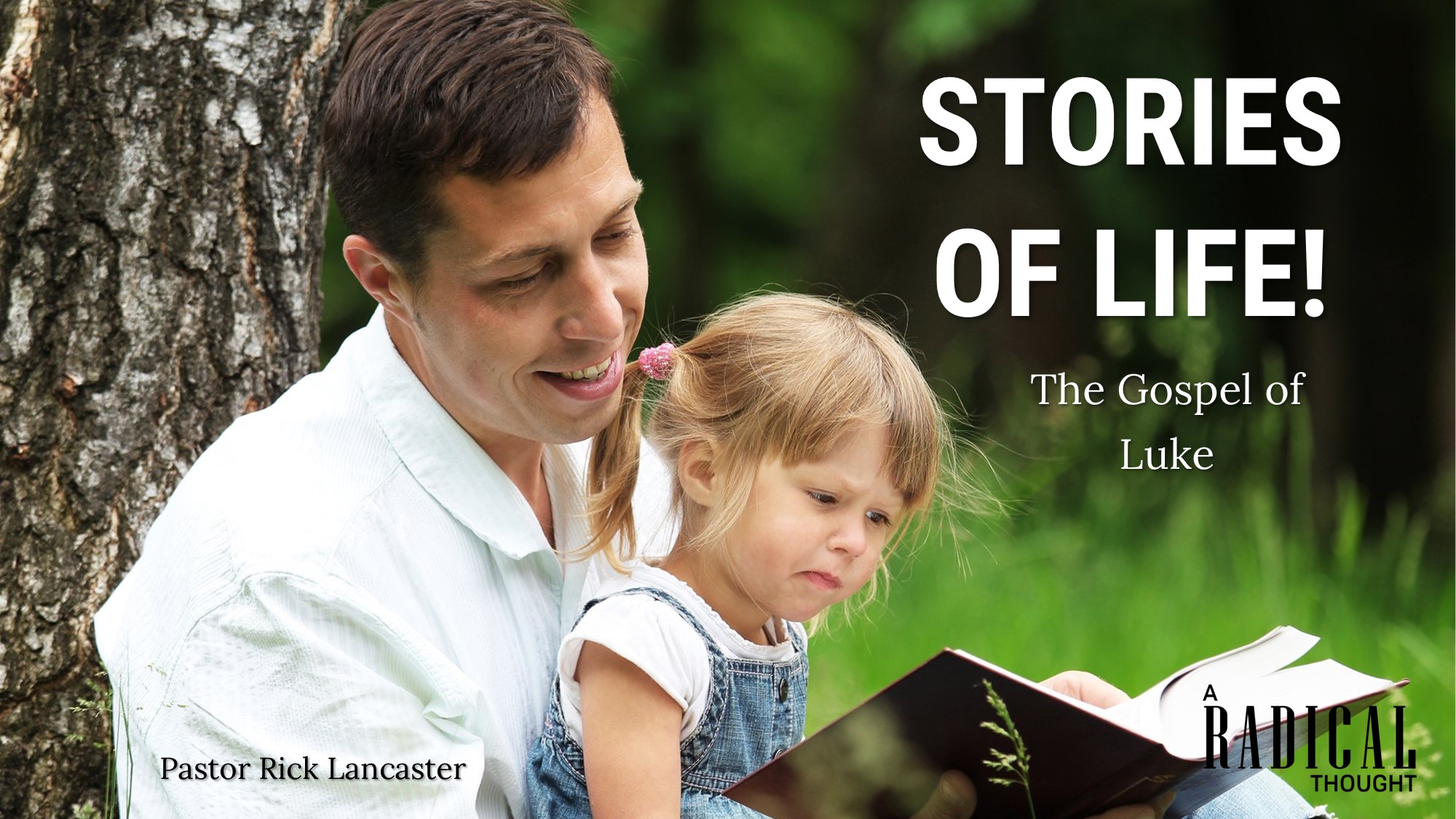 Luke: Stories of Life!
One of the most effective ways to communicate is through storytelling. Luke uses this powerful tool to tell the most important story of all time – the story of the life and ministry of Jesus Christ.
Studying the Bible will transform your life.  Before you open your Bible, pray and ask the Holy Spirit to open your heart to help you to be more like Christ.
**All Scriptures are given in the New King James Version unless otherwise noted.
Inasmuch as many have taken in hand to set in order a narrative of those things which have been fulfilled among us, just as those who from the beginning were eyewitnesses and ministers of the word delivered them to us, it seemed good to me also, having had perfect understanding of all things from the very first, to write to you an orderly account, most excellent Theophilus...
Jump to a specific verse in Luke 1!
1:1-3     1:4     1:5     1:6-7     1:8-10     1:11-14     1:15-16     1:17     1:18     1:19-20     1:21-22     1:23-25     1:26-27     1:28-30     1:31-33     1:34     1:35     1:36-37     1:38     1:39-40     1:41-44     1:45     1:46-55     1:56
Luke opens his gospel telling us why he wrote and to whom he wrote it
Luke's objective was to write an orderly narrative of the things 'fulfilled among us'
Luke is going to tell us a story
The primary subject of this story is the life and ministry of Jesus Christ
Storytelling is one of the most impactful ways that humans communicate
We typically respond to and retain information through the telling of stories, better than we do through other medium
Everyone is different, of course – I like short stories – Kelly likes long narratives, detailing every sound, smell, feeling, and sight
Stories can be very powerful
Just before Christmas, I met with Andy Deane, the Director of the Bible College
I have known him for a number of years, but not very well
I asked him to tell his story – started off fairly plainly, until he got to the pivotal moment of his life – sitting in a coffee shop just blocks away from Ground Zero on September 11, 2001
I was mesmerized as I listened for thirty minutes about how God used him to help people, and about how God used that terrible event to open Andy's heart up to the God he had been running away from
Stories are powerful ways of communicating
We all have stories, maybe not all as radical as Andy's, but your story can be used just as powerfully to communicate something about God to others
Luke is going to tell us a story, and not just any story, but the Stories of Life, the story of Jesus
Luke was not an eyewitness of these things he writes about, he says so in verse two
He got his information from eyewitnesses and ministers of the word
Luke was a companion of the Apostle Paul starting in Acts 16 and appears to have been with him up to the end of Paul's life
---
Be diligent to come to me quickly; for Demas has forsaken me, having loved this present world, and has departed for Thessalonica—Crescens for Galatia, Titus for Dalmatia. Only Luke is with me. Get Mark and bring him with you, for he is useful to me for ministry.
---
During his travels with Paul he would have met many of the eyewitnesses of Christ, including Mark, the writer of the gospel of Mark
There is a lot of similarity between this gospel and Matthew and Mark, but there is about 30% that is unique to Luke, including the first two chapters
We wouldn't have the Christmas story if it wasn't for Luke
Verse 3 tells us that Luke wrote the gospel for Theophilus = lover of God
He is only mentioned here and in Acts 1:1 – He is a Greek, he had been taught about God and the life and ministry of Christ
The phrase 'most excellent' suggests that he was someone of importance
---
---