A Proverb a Day
Sent directly to your phone!
---
God's Word is filled with wisdom, knowledge, and understanding. The Bible teaches us that the wise man or woman will seek out wisdom as something more precious than gold, silver, or precious stones.
Sometimes our busy schedules makes it a little hard to do that seeking. A Proverb a Day is certainly not a replacement for your own devotions but it can be a nice supplement.
Years ago, someone suggested that I read a chapter of Proverbs every day. There are thirty-one chapters in Proverbs and I would read that chapter for the day's date. I did that for several years. It is remarkable how often something in that daily reading ministered to where I was in life at that exact time. It is my prayer that in a small way this might be true for you also.
Click on the button below to sign up to receive A Proverb a Day sent directly to your phone.
---
Sign up for A Proverb a Day
Other Things from Rick Lancaster

We are located in Murrieta, California. If you can, we would love to have you visit us.
Visit Website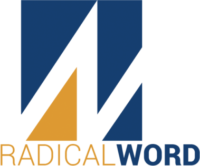 This is the teaching ministry of Rick Lancaster. Find resources to help grow your faith.
Visit Website